Professor Paulsson discusses a "two ideas" of arbitration that are relevant to the larger understanding of arbitration law.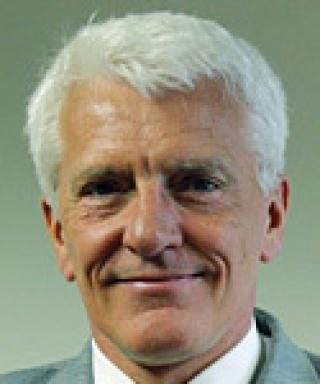 Professor Jan Paulsson holds the Michael Klein Distinguished Scholar Chair at the University of Miami School of Law. He is the Faculty Chair of the White & Case LL.M. in International Arbitration and heads the International Arbitration Institute, which provides an enhanced curriculum, research facilities, training, and CLE courses in international arbitration at the Law School.
Professor Paulsson is also former President of the International Council for Commercial Arbitration, immediate past President of the LCIA, a former Vice-President of the International Court of Arbitration of the International Chamber of Commerce, a member of the Permanent Court of Arbitration in The Hague, a board member of the American Arbitration Association, and a member of the Singapore International Arbitration Court. He is President of the Administrative Tribunal of the European Bank for Reconstruction and Development, a Judge of the IMF Administrative Tribunal, and past President of the World Bank Administrative Tribunal. Professor Paulsson is also a founding partner of Three Crowns LLP, a boutique international arbitration firm located in Washington DC, London, and Paris.
Professor Paulsson has participated as counsel or arbitrator in over 700 arbitrations in Europe, Asia, the United States and Africa. He has also acted before a great variety of international tribunals, including the International Court of Justice in The Hague. Such assignments remain part of his regular activity. His many publications include the standard reference work ICC Arbitration (Oxford University Press, 3rd edition 2000), which he co-authored with W.L. Craig and W.W. Park, Denial of Justice in International Law (Cambridge University Press, 2005) and The Idea of Arbitration (Oxford University Press, 2013).
Professor Paulsson received his A.B. from Harvard in 1971, his J.D. from Yale Law School in 1975, where he was an editor of the Yale Law Journal, and a Diplôme d'études supérieures spécialisées from the University of Paris in 1977.
Contact email: jpaulsson@law.miami.edu
On touch devices press play on both videos.
On touch devices press play on both videos.
For further additional reading, see