Bits, Bats and Buts: International Commercial and Investment Arbitration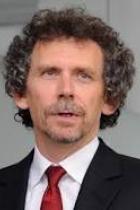 February 24, 2014
Webinar [link to YouTube video]
Gary Born, Wilmer Cutler Pickering Hale and Dorr LLP, presents his innovative idea for a way forward in international commercial and investment arbitration.
International Arbitration in Study and Practice: How-To's for Excelling in the Vis Moot and Today's International Commercial Arbitration World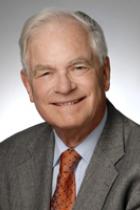 Podcast on the Trans-Lex.org website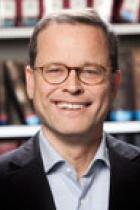 Damon Schwartz (Pace Law School and Vis Moot alum) will be interviewing Professor Dr. Klaus Peter Berger, LL.M., author of the Creeping Codification of the New Lex Mercatoria, about his latest project -- the Trans-Lex.org website.
Damon Schwartz, Pace Law School and Vis Moot alum, currently clerking at the U.S. Court of International Trade for the Honorable Judge Delissa A. Ridgway, will be interviewing Professor Dr. Klaus Peter Berger, LL.M., author of the Creeping Codification of the New Lex Mercatoria, about his latest project -- the Trans-Lex.org website.
The Trans-Lex.org is a free research and codification platform for transnational law developed by Professor Berger and the Center for Transnational Law at the University of Cologne.
The Trans-Lex.org is a compilation of international private and public law principles, case law and arbitral decisions, national legislation, and scholarly articles. Damon will be speaking with Professor Berger about how the idea for the website came about, the various features of the website, user feedback, how the online materials are kept current, and much more. As the Trans-Lex.org is nearing its one year anniversary, Professor Berger will also discuss potential changes and improvements to the website.
These are links related to the participants in the pod-cast, if you would like to include any or all of them.
Professor Berger links:
http://www.trans-lex.org
http://www.central-koeln.de
http://www.private-dispute-resolution.com
Damon Schwartz link:
http://www.linkedin.com/pub/damon-schwartz/5/387/132
The Emerging International Rules on Cross-border Secured Financing and Registration: Challenges and Prospects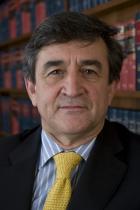 April 7, 2010
International Commercial Law Lecture with Columbia Law School Professor Alejandro Garro.
[View lecture video]
Although difficult to verify empirically, there is a growing consensus that secured credit is socially and economically good. Firstly, because the possibility of taking security is said to facilitate the growth of credit and economic activity, encouraging lenders to make loans that they would not otherwise make. Secondly, because if credit is secured, the lender's risk is lowered, reducing the interest rate charged to the secured debtor. Much of the availability and cost of credit is also said to depend on the normative framework governing asset-based lending.
Recognizing the importance of harmonization and modernization of secured credit law for the development of both national and international trade, a number of international organizations have prepared legal instruments on various aspects of secured credit law. In his presentation, Professor Garro examines the different formats adopted by those organizations, addresses the most significant policy issues underlying the simplification and modernization of personal property security law (including the adoption electronic filing systems), and discusses how a comparison of the secured credit law is essential to shape the law governing domestic as well as cross-border secured transactions.
Professor Garro teaches comparative law, international sales, and international commercial arbitration at Columbia University.
A Guide to Oral Argument in International Moot Competitions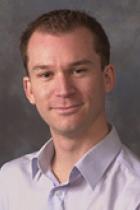 CIETAC Arbitration & the CISG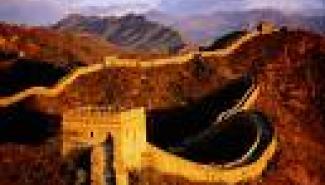 December 3, 2009
Podcast: click here
Kathleen Scanlon, Esq. (KMS Law Offices), Professor Albert Kritzer (Pace Law School), and Professor Mark Shulman will discuss the results of the Institute's study of over 300 CIETAC arbitral awards on the CISG, as well as Professor Shulman's paper, The Diligent will be Shown the Path to Heaven: China's Implementation of the UN Sales Convention, with Lachmi Singh, 48:2 Columbia Journal of Transnational Law.
The CISG – Success and Pitfalls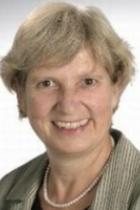 April 14, 2009
International Commercial Law Lecture with Dr. Ingeborg Schwenzer Director of the Global Sales Law Project and Professor of Private Law University of Basel Faculty of Law (Switzerland)
The United Nations Convention on Contracts for the International Sale of Goods (CISG) has now gained worldwide acceptance. Today the CISG has 72 member states, nine out of ten leading trade nations being member states. It can be estimated that about 70% to 80% of all international sales transactions are potentially governed by the CISG.
In her presentation Professor Schwenzer examines the role of the CISG in international trade practice, as well as its influence as a role model for reforming sales law on international and domestic levels. She discusses why the CISG can be regarded superior to choosing any domestic sales law. Although the overall advantages of the CISG are now undisputable there remain several criticisms regarding the application of the CISG to international commercial transactions, which still seem to nourish a strong adverse view on the Convention in certain legal systems. Having a closer look at these criticisms, however, reveals that they are in part unfounded as they stem from general misunderstandings and in all other cases appropriate solutions can be developed. Especially, it will be proven that the CISG very well suits the necessities of modern trade, including commodity trade.
Professor Schwenzer is a full professor of Private Law at the University of Basel/Switzerland. She is the editor of Schlechtriem/Schwenzer, Commentary on the CISG, member of the CISG Advisory Council, and director of the Research Project "The Global Sales Law."