Develop new skills and build expertise in international commercial law and dispute resolution to improve your professional profile, advance your career, or broaden your knowledge portfolio.
How do I get started?
There is no application to enroll in a professional certificate program. Pace-IICL offers in-person and online programs. All you need to do is identify a program that interests you and enroll in the program during the open registration period. Partial scholarships and installment payment options are available at the approval of the IICL.
What programs are offered at Pace-IICL?
Alternative Dispute Resolution
Mediator Training Certificate (New York City, summer only)(coming soon)
International Commercial Law
International Commercial Law Summer Program with the Pace English Language Institute (New York City, summer only)(coming soon)
Testimonals by Past Program Participants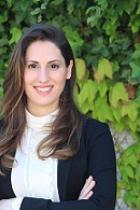 "From the point of view of a young lawyer in the field of transnational disputes, the online IICL Certificate Program on International Alternative Dispute Resolution provided to me an invaluable insight into the most important practical aspects of international ADR. The courses of the program were very well structured and managed, thus making it possible to reconcile the demands of the program (reading materials and assignments) with professional commitments. The different aspects of the topic were delivered in a live virtual classroom, by highly respected professors and practitioners who shared not only their in depth knowledge, but most importantly their practical wisdom, gained through years of relevant experience. Undoubtedly, the mediation simulations were the great strength of the program, contributing remarkably to the thorough comprehension of the topics discussed. Whereas, the participation of individuals stemming from various countries, provided a fertile ground for discussion as to the difficulties presented, in the field of international ADR, by cultural differences and how to overcome them. To that end, I believe that the IICL program can provide professionals like myself with invaluable practical knowledge which will be highly relevant as concerns their profession and beyond."
- Maria Psarra, Lawyer (Athens Bar)
LL.M. University of Athens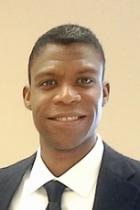 "I highly recommend the Online Certificate Program on International Commercial Law and International Arbitration at Pace University Law School. The Program not only allows you to gain outstanding training from world-class practitioners and law professors in international contracts and international arbitration, but it allows you to do so from anywhere in world – your home, apartment or workplace. Vikki Rogers, Director of the Program, was truly excellent: everything was extremely well organized and each lecture she provided insightful comments that showed the depth of her own experience as an international arbitration practitioner. Without a doubt, the Program is worth every penny and you will not be disappointed."
- Justin P. Lee, Esq.
J.D. Harvard Law School, 2008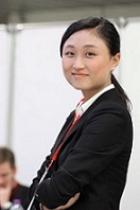 IICL课程通过网络让我们与世界各地的仲裁法专家通联,提供了全新的国际化视角。
["IICL connects us with reputed arbitration experts around the world online, this fantastic experience provided me with another international perspective."]
-李恺旭 Kaixu LI
Dual LL.M Candidate
China-EU School of Law
China University of Political Science and Law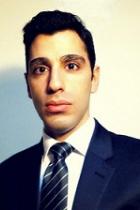 "The IICL Certificate on International Commercial Law & International Arbitration is a very exciting and intellectually stimulating experience. The programme combines academic rigor with unparalleled hands-on experience, affirming Pace IICL's position as a leading institution in international commercial law and ADR. Having studied extensively in both civil law and common law jurisdictions, I can safely assert that the opportunity of being instructed by leading scholars and seasoned practitioners, who share their tactics, and give invaluable advice on ADR, is an aspect seldom found in law school curricula. Hands down, the IICL certificate programme is a perfect fit for students and recent graduates looking to gain insight into the ADR theory & practice, as well as practitioners, who want to enrich their doctrinal arsenal."
- Soterios Loizou, LL.M. mult. (UoA, NYU), Esq.
PhD candidate, University of Cambridge, Faculty of Law
"As a law school graduate and an engineer performing contract management for a Fortune 500 firm with international sourcing and clients, I needed to expand my knowledge beyond the UCC to include the rules of international commercial law. The Pace course provided a thorough review of the rules of the CISG, and how to apply them to typical situations that a practitioner encounters. The live lectures with weekly assigned readings and questions provided a disciplined framework that is found in law school. I learned a lot and now feel comfortable in the international marketplace."
- Douglas Oppman
Contract and Dispute Resolution Manager, Honeywell Process Solutions
تجاوز البرنامج توقعاتي. قدمت جميع المحاضرات من قبل محاضرين ذوي كفاءات عالية الذين قدموا الكثير من المعلومات العملية. كانت طرق تقييم الطالب عادلة ومعقولة ايضا. شخصيا، لم اشهد أي صعوبات تقنية. شعرت كما لو كانت المحاضرات على شبكة الإنترنت تتم وجها لوجه. الدكتورة آنا راغوسكي
["The program exceeded my expectations. All lectures were delivered by high caliber speakers who provided a lot of practical information. The methods of student assessment were fair and reasonable. I have not experienced any technical difficulties; it felt as if the web-lectures were face-to-face."]
- Dr. Anna Rogowska
Assistant Professor in Law
Dar Al-Hekma University
Saudi Arabia