Mediation is a go-to alternative to expensive litigation or arbitration proceedings for commercial disputes. But it takes a special skill set to achieve effective results in a mediation setting. Through this certificate you will understand, develop and practice the advocacy skills specifically relevant to mediation.
What are the key learning outcomes I can expect from this Program?
Through the lectures, readings and simulation exercises, participants will gain knowledge and skill sets to successfully navigate the key phases of mediation:
When to choose mediation and how to persuade your client to mediate
Options for designing the mediation process
How to select the best mediator for your case
How to best prepare for your mediation
How to draft and deliver an engaging and persuasive opening statement
How to negotiate within a mediation
How to handle impasse in a mediation setting
How to close the deal
How do I enroll in the Program?
No application is required to enroll in the Program. You simply register for the Program.
How long is the Program?
The Program is ten-weeks long, and is offered twice a year.
Who are the typical participants in the Program?
Commercial law practitioners, in-house counsel, contracts and commercial professionals (private sector and government), academics and post-graduate law students* are encouraged to enroll. Generally, our programs include a cross-section of participants from these different groups, originating from every corner of the globe. There is a rich diversity of experience and perspective which provides tremendous value during discussions and simulation exercises.
* Law students should inquire with IICL to determine eligibility (vrogers@law.pace.edu)
My schedule is relatively unpredictable. Will that pose a problem or prevent me from participating in the Program?
No. The Program was designed for you to engage in a way that best suits your schedule. The live online interactive classes are scheduled on Fridays at 9:30am New York time, however, if this time poses a conflict, participants are able to view recorded materials on their own time. Similarly, participants schedule online simulation exercises to be conducted at a time that best suits their schedule. To get the most out of the Program, we do heavily encourage participants to join the live classes scheduled after the simulation exercises.
How much time will I have to commit to the Program per week?
Participants should expect to dedicate 3-4 hours per week in class preparation and participation - including live (or recorded) classes, reading and writing assignments, video lectures and simulation exercises. All reading materials, video lectures and simulation exercises will be provided as part of the course materials.
Do I have to invest in additional software or hardware to participate in the Program?
To effectively participate in the Program, participants must have access to a computer, tablet or smart phone with a reliable internet connection. They should also have speakers, a microphone and video camera connected to the device. Virtually all new laptops and tablets have these devices built in. Otherwise, an external webcam can be plugged into your USB port. Webcams range from US$20-$50. "Links" are provided via email to access the virtual online classroom, as well as online course materials and lectures. The online platform is intuitive, so even if you are minimally computer literate, you should be able to comfortably participate. No additional hardware or software is necessary.
I am looking for a mediator training program. Is this Program appropriate?
Although it is always valuable to understand a case from many perspectives, this Program is primarily designed for the parties in a mediation, not the mediator. Pace Law School does offer a one-week mediator training program in New York City during the summer and we highly recommend this program for mediator training.
Most mediation programs are organized into 1-week, 40 hr. intensive training programs. Why is this Program spread over 10-weeks?
The online platform liberates us from the one-week intensive model. The total time commitment for the Program is approximately 40 hours (class time plus independent study and preparation). However, classes are intentionally spaced out over the course of 10 weeks to provide participants with enough time to adequately prepare for their exercises on their own and with colleagues, as well as have sufficient time to reflect on their experience in the simulation exercises before the de-briefing and evaluation sessions. When training is done from your desk, the pressure is off to jam tons of information over a couple of days, or a week long intensive program -- we space it, to optimize your experience.
What kind of certificate will I receive at the end of the Program? How will I be evaluated?
A certificate is awarded by the Pace Law School IICL to participants that successfully complete the Program requirements. Participants must participate in the simulation exercises and complete writing assignments distributed during the Program and receive a grade of average or higher in order to receive the certificate. Participants should only register for the Program if they have sufficient English proficiency to participate in the mediation simulation exercises (participants will communicate orally and in writing).
What makes this Program unique compared to some of the other mediation training advocacy programs on the market?
One of the key differences is that the Program does not require extra travel costs or time away from work to achieve the advanced training and certificate, and it enables you complete it around your professional and personal obligations. Most importantly, in designing this flexibility into the Program, we made sure that we did not sacrifice on your ability to regularly interact and receive feedback from your instructor and peers, as well as get valuable simulation experience, which is critical in any mediation training program.
For more Program information, contact us: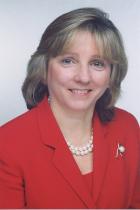 Deborah Masucci is currently Chair and Board Member of the International Mediation Institute (IMI) and was former Chair of the ABA Section for Dispute Resolution. She also serves as a full time arbitrator and mediator. Deborah was recently head of American International Group Inc.'s (AIG) Employment Dispute Resolution Program. She was recruited to AIG in 2003 to establish its Office of Dispute Resolution in the Litigation Management Division where she was responsible for the strategic use of alternative dispute resolution (ADR) and increasing the effective methods of appropriate dispute resolution used within the Claims Organization. She is a global expert in alternative dispute resolution and dispute management with over thirty years' experience in promoting and effectively use of ADR in many capacities. She is a published author on ADR issues and frequently speaks on the topic at legal and bar association meetings.