Eric Bergsten, Chair, Board of Trustees (founding member)
Eric Bergsten, Chair of the Institute's Board of Trustees, helped create the UN Sales Convention. He headed the team responsible for the Secretariat Commentary on it that was prepared pursuant to Resolution 33/93 of the United Nations General Assembly, and was thereafter Secretary of the United Nations Commission on International Trade Law from 1985 to 1991. A Professor of Law Emeritus at Pace Law, he is editor of the four volume looseleaf text International Commercial Arbitration (Oceana). Full Resume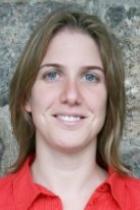 Vikki Rogers is the Director of the IICL. Her interest/work focuses on the promotion of the commercial rule of law and access to justice by leveraging technological innovation to (1) provide high-quality educational opportunities and online legal resources in international commercial law and dispute resolution; and (2) facilitate the development of online dispute prevention, management and resolution systems.
Vikki's role as Director aligns with her work as Vice-President for Learning, Development and Research at the International Association for Contract and Commercial Management.
Vikki is co-author of the International Contract Manual (Thomson Reuters), and is on the editorial boards for the Journal of Online Dispute Resolution, the Journal of Technology in International Arbitration, and is a fellow at the National Center for Technology and Dispute Resolution.
Darren Rosenblum, Faculty Advisor
Professor Darren Rosenblum joined the Pace faculty in 2004, and was promoted to full professor with tenure in 2008. At Pace Law School, he serves as the Executive Director of Commercial and Private International Law Programs. His teaching and scholarship relates to comparative and international economic law.
Professor Rosenblum practiced international arbitration at Skadden, Arps, Slate Meagher and Flom LLP and at Clifford Chance LLP in New York from 1998-2004. He represented primarily non-U.S. clients in multilingual arbitration and litigation matters. He clerked for Judge Fusté in the U.S. District Court of Puerto Rico from 1996-1998.
Professor Rosenblum's scholarship focuses on comparative and international private law and sex equality. His recent scholarship examines on the burgeoning movement for corporate board quotas for women. In 2011, he was awarded a Fulbright Research Scholarship for France, where he performed an empirical study on the French quota involving board members of leading French companies. In June 2015, the French National Assembly hosted a conference on the corporate board quota at which he presented his research in French as the guest of honor. He has also presented his quota research at the Federal Election Commission (U.S.) and the European Commission Justice Department. He has presented his work in English, French, Spanish and Portuguese in Argentina, Belgium, Brazil, Canada, Chile, Colombia, the Dominican Republic, Italy, France, Germany, Montenegro, the Netherlands, Peru, Poland, and the United Kingdom.
Professor Rosenblum earned his B.A. (in Philosophy and French) and J.D. from the University of Pennsylvania, as well as a degree in International Affairs (with a concentration on Latin America) at Columbia University. He is admitted to practice law in New York and New Jersey. He teaches International Business Transactions, Corporations, Contracts, and International Arbitration. Full Resume
Nevena Jevremovic, Kritzer Fellow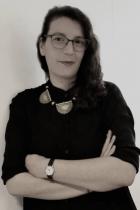 Nevena joined the IICL in June 2016 as the inaugural full-time Albert H. Kritzer Fellow. Her work mainly focuses on the CISG database redesign, as well as coordinating professional certificate programs offered by the IICL. Prior to joining the IICL, Nevena worked as an associate in Wolf Theiss office in Sarajevo, Bosnia and Herzegovina. She is also a one of the three founders and the current President of the Association ARBITRI, an organization of young professionals focused on capacity building, education and promotion of arbitration in Bosnia and Herzegovina.
Nevena's research work focuses on international dispute resolution, especially alternative dispute resolution mechanisms in both a commercial and investment context. She published work focused mainly on the arbitration system in Bosnia, and she is currently working on a monograph on civil procedure in Bosnia for the Kluwer Encyclopedia of Laws. Nevena participated as a panelist in several conferences in Bosnia and in the region, including the following: FIDIC – implementing "turnkey" projects in Bosnia and Herzegovina (May, 2015), 1st Sarajevo Arbitration Day (Sarajevo, October 2014), and 3rd Regional Conference of the Civil Law Forum for South East Europe (October, 2013).
Nevena holds an LL.M. in International Law from the University of Pittsburgh, School of Law (2016) and an LL.M. in Civil Law in the EU from the University of Sarajevo, School of Law (2015). She participated in the IICL's Professional Certificate Program on Arbitration and Sales Law (2014-2015), 12th Cologne Academy on International Commercial Arbitration Center for Transnational Law (CENTRAL) (August 2015), Summer program on International Commercial Law and Dispute Resolution organized by Pittsburgh Law School and the University of Zagreb (2010). She has been admitted as an SJD Candidate at the Pittsburgh School of Law under the supervision of Professor Ronald A. Brand.
Nicolás Páez Viteri, IICL Fellow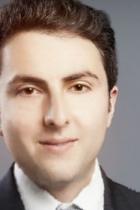 Nicolás Páez Viteri obtained his law degree (LL.B.) from Universidad San Francisco de Quito, Ecuador in 2015. Nicolás also earned the International Commercial Law & International Alternative Dispute Resolution certificates from the IICL, graduating with high honors.
Prior to joining IICL, Nicolás worked at Ferrere Abogados in Ecuador (regional law firm in South America with presence in Uruguay, Paraguay, Bolivia and Ecuador) as well as in Paz Horowitz Robalino Garcés Abogados (Ecuadorian law firm).
Nicolás is the inaugural recipient of the IICL Fellowship, a competitive two-year fellowship opportunity at the IICL, accompanied by a two-year full-scholarship to the Pace LL.M. program in Comparative Legal Studies (business concentration). He is also currently pursuing a certificate in finance at the Monterrey Institute of Technology and Higher Education.
As a student, he participated in the Willem C. Vis International Commercial Arbitration Moot (Vienna, 2012).
Monica Calderon, Research Assistant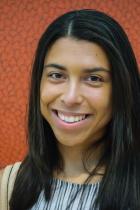 Monica Calderon is a third year law student at Pace University School of Law ("Pace"). Monica is a member of the Pace International Law Review and the Pace Law Advocacy Honor Board. Monica also competed in the 23rd Willem C. Vis International Commercial Arbitration Moot.
Ewelina Evie Kemp, Research Assistant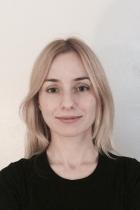 Ewelina Kemp is a second year JD student at the University of Pittsburgh School of Law. She is a member of International Law Society and an Editor at the University of Pittsburgh Tax Review.
Ewelina holds an LL.M. in International Law from the University of Pittsburgh School of Law and the equivalent of a JD degree (Magister Prawa) from the A. Mickiewicz University in Poznan, Poland. She is a recipient of the Xiamen Academy of International Law Fellowship. Ms. Kemp is admitted to practice in Poland, where she worked as a transactional lawyer for Ernst & Young.
Boris Praštalo, Research Assistant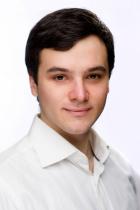 Boris Praštalo is a Doctoral Candidate at Central European University. Prior to his enrolment in the S.J.D. program at CEU in 2014, he obtained his LL.M. in International Business Law from the same institution. His areas of interest are international business transactions, sales law, law and economics, international commercial arbitration and uniform law instruments. The main focus of his doctoral studies is on the uniform application of the United Nations Convention on Contracts for the International Sale of Goods (CISG). Besides his native Serbian language, he is also fluent in English and Spanish. Boris currently acts as a coach for the CEU Vis Moot team.
Albert Kritzer Honorary Fellows
Marie Stefanini Newman, Professor of Law and Director of the Law Library, Pace University School of Law;
Ralph Amissah, Legal Consultant, International Commercial Law, London; Developer of SiSU and Lex Mercatoria (an advocate of Software Libre and Open Standards); architect and editor of the International Trade Law Monitor;
Camilla Baasch Andersen, Professor at University of Western Australia;
John Felemegas, PhD, Senior Lecturer, Faculty of Law, University of Technology, Sydney (UTS);
Francesco G. Mazzotta holds law degrees from the University of Naples, Italy, and the University of Pittsburgh School of Law, U.S.A, and is admitted to the bar in New York and Italy. Mr. Mazzotta is a fellow at the Institute of International Commercial Law of Pace Law School. Mr. Mazzotta has authored numerous contributions on the United Nations Convention on Contracts for the International Sale of Goods (CISG); and
Andrea Vincze, Former Adjunct Professor, Pace University School of Law.