Eric Bergsten, Chair, Board of Trustees (founding member)
Eric Bergsten, Chair of the Institute's Board of Trustees, helped create the UN Sales Convention. He headed the team responsible for the Secretariat Commentary on it that was prepared pursuant to Resolution 33/93 of the United Nations General Assembly, and was thereafter Secretary of the United Nations Commission on International Trade Law from 1985 to 1991. A Professor of Law Emeritus at Pace University School of Law, he is editor of the four volume looseleaf text International Commercial Arbitration (Oceana). Full Resume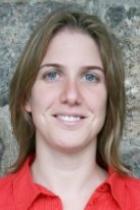 Vikki Rogers is the Director of the IICL and Assistant Dean of Online Programs at Pace Law School. Her interest/work focuses on the promotion of the commercial rule of law and access to justice by leveraging technological innovation to (1) provide high-quality educational opportunities and online legal resources in international commercial law and dispute resolution; and (2) facilitate the development of online dispute prevention, management and resolution systems.
Ms. Rogers is responsible for maintaining the CISG Database and is the project director for the IICL website and CISG Database re-design. Ms. Rogers currently teaches an International Sales Law Seminar and has also taught International Business Transactions, International Arbitration, International Arbitration Advocacy, Introduction to US Law and supervised an international trade externship program. She is co-author of the International Contract Manual (Thomson Reuters), and has published several articles on international sales law and online dispute resolution (ODR), presenting on these topics at conferences around the world. Ms. Rogers is co-chair of the Technology Committee of the Dispute Resolution Section at the ABA, and liaison to the ODR Working Group of the ABA Commission on the Future of the Legal Services. Ms. Rogers advises on the development of court-annexed ODR systems, as well as incorporation of technological tools to existing work-flows, programs and systems. She is part of the United States delegation at UNCITRAL for Working Group III on ODR. Ms. Rogers is an editor of the UNCITRAL CISG Digest and sits on the editorial boards for the Journal of Online Dispute Resolution, the Journal of Technology in International Arbitration, and the Journal of Strategic Contracting and Negotiation. She is also a fellow at the National Center for Technology and Dispute Resolution.
Over the last few years Ms. Rogers has developed and now manages several online certificate programs on ADR and ICL including the IICL online Certificate Programs on International Commercial Law, Arbitration and Mediation Advocacy. These programs annually draw professionals from over 20 countries. In 2013, she launched the first global online Vis pre-moot to help prepare students for the Vis Moot competition. It now runs annually, attracting over 90 teams, 200 arbitrators from over 40 countries.
Ms. Rogers has practiced law in NY and Germany in the arbitration and litigation departments of Shearman & Sterling and Mazur, Carp & Rubin. She was also an international case manager at the ICDR at the AAA in New York, and has worked as a research fellow at the Universities of Heidelberg and Cologne in Germany.
Darren Rosenblum, Faculty Advisor
Professor Darren Rosenblum joined the Pace faculty in 2004, and was promoted to full professor with tenure in 2008. At Pace Law School, he serves as the Executive Director of Commercial and Private International Law Programs. His teaching and scholarship relates to comparative and international economic law.
Professor Rosenblum practiced international arbitration at Skadden, Arps, Slate Meagher and Flom LLP and at Clifford Chance LLP in New York from 1998-2004. He represented primarily non-U.S. clients in multilingual arbitration and litigation matters. He clerked for Judge Fusté in the U.S. District Court of Puerto Rico from 1996-1998.
Professor Rosenblum's scholarship focuses on comparative and international private law and sex equality. His recent scholarship examines on the burgeoning movement for corporate board quotas for women. In 2011, he was awarded a Fulbright Research Scholarship for France, where he performed an empirical study on the French quota involving board members of leading French companies. In June 2015, the French National Assembly hosted a conference on the corporate board quota at which he presented his research in French as the guest of honor. He has also presented his quota research at the Federal Election Commission (U.S.) and the European Commission Justice Department. He has presented his work in English, French, Spanish and Portuguese in Argentina, Belgium, Brazil, Canada, Chile, Colombia, the Dominican Republic, Italy, France, Germany, Montenegro, the Netherlands, Peru, Poland, and the United Kingdom.
Professor Rosenblum earned his B.A. (in Philosophy and French) and J.D. from the University of Pennsylvania, as well as a degree in International Affairs (with a concentration on Latin America) at Columbia University. He is admitted to practice law in New York and New Jersey. He teaches International Business Transactions, Corporations, Contracts, and International Arbitration. Full Resume
Nicolás Páez Viteri, IICL Fellow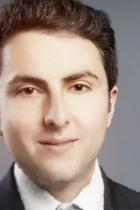 Nicolás Páez Viteri obtained his law degree (LL.B.) from Universidad San Francisco de Quito, Ecuador in 2015. Nicolás also earned the International Commercial Law & International Alternative Dispute Resolution certificates from the IICL, graduating with high honors.
Prior to joining IICL, Nicolás worked at Ferrere Abogados in Ecuador (regional law firm in South America with presence in Uruguay, Paraguay, Bolivia and Ecuador) as well as in Paz Horowitz Robalino Garcés Abogados (Ecuadorian law firm).
Nicolás is the inaugural recipient of the IICL Fellowship, a competitive two-year fellowship opportunity at the IICL, accompanied by a two-year full-scholarship to the Pace LL.M. program in Comparative Legal Studies (business concentration). He is also currently pursuing a certificate in finance at the Monterrey Institute of Technology and Higher Education.
As a student, he participated in the Willem C. Vis International Commercial Arbitration Moot (Vienna, 2012).
Monica Calderon, Research Assistant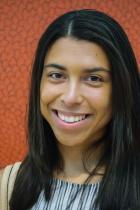 Monica Calderon is a second year law student at Pace University School of Law ("Pace"). Monica is a member of the Pace International Law Review and the Pace Law Advocacy Honor Board. Monica will be competing in the 23rd Willem C. Vis International Commercial Arbitration Moot.
Brianne Cunningham, Research Assistant
Brianne Cunningham is a third year law student at Pace University School of Law. Brianne has been working as a Research Assistant for the Institute of International Commercial Law since September of 2015. She currently serves as Executive Symposium/Promotions Editor for Pace Law Review and Executive Managing Director for the Pace Law Advocacy Honor Board. She is a returning member to the Willem C. Vis Moot Court Team. Brianne will be graduating in May of 2016 and has accepted a postgraduate clerkship with the Honorable Kenneth J. Grispin in Union County, New Jersey.
Rana Marie Abihabib, Research Assistant
Rana Marie Abihabib is a third-year student at Pace University School of Law. She graduated from the Elliott School of International Affairs at the George Washington University in May of 2011, with a B.A. in International Affairs, double concentrating in International Politics and Conflict and Security. In between college and law school, she worked as a litigation paralegal at the financial defense firm of Richards Kibbe & Orbe LLP; and has since interned at the NYC Law Department, UN Women, ITT Corp., Court and Kirby McInerney LLP. She currently serves as the Submissions and Symposium Editor for Pace International Law Review, and is a member of the Pace Law Advocacy Honor Board. Rana has been working as a research assistant for the Institute since November of 2016, and has thoroughly enjoyed the exposure to international law and the CISG. Rana will be completing her J.D. in May of 2016, with a certificate in International Law. Her interests lie in securities litigation and international commercial arbitration.
Albert Kritzer Honorary Fellows
Marie Stefanini Newman, Professor of Law and Director of the Law Library, Pace University School of Law;
Ralph Amissah, Legal Consultant, International Commercial Law, London; Developer of SiSU and Lex Mercatoria (an advocate of Software Libre and Open Standards); architect and editor of the International Trade Law Monitor;
Camilla Baasch Andersen, Professor at University of Western Australia;
John Felemegas, PhD, Senior Lecturer, Faculty of Law, University of Technology, Sydney (UTS);
Francesco G. Mazzotta holds law degrees from the University of Naples, Italy, and the University of Pittsburgh School of Law, U.S.A, and is admitted to the bar in New York and Italy. Mr. Mazzotta is a fellow at the Institute of International Commercial Law of Pace Law School. Mr. Mazzotta has authored numerous contributions on the United Nations Convention on Contracts for the International Sale of Goods (CISG); and
Andrea Vincze, Former Adjunct Professor, Pace University School of Law.